Design Your Smartest Holiday: Time and Money Intentions Inbox
You are invited to attend:
Design Your Smartest Holiday: Time and Money Intentions
Sunday, October 13, 2013 from 2:00 PM – 3:30 PM
Wouldn't it be fantastic if the holidays could be effortlessly stress-free, and of the highest quality without your having to give them a second thought?
Well, since I haven't experienced that, let's spend some time designing *your* ideal set of Holidays 2013.
~Is travel important to you? Do you know how you will pay for it? What's your budget for once you get there? Will you be able to take any time off of work to recover from the trip?
~Do you LOVE knocking others' socks off with the gifts you bring? Have you set aside time in your calendar yet for when you will make that happen? Do you know how much you can spend?
~How do you cultivate stamina for the Big Three: Thanksgiving…Chanukah and/or Christmas…New Year's Eve? Do you consciously choose your favorite time to celebrate, or do you roll like a log down the hill with whatever is expected of you for all of the holidays?
~Have you felt shy about becoming included in any holiday gatherings, especially if you are far away or estranged from family? Did your holidays of yesteryear have an aching emptiness that you long to fill this year? What will you change about how you do this holiday?
~Has money been a bit tighter this year, and you might benefit from making a holiday spending plan that will match what you and/or your family can offer and live with in peace after the bills arrive?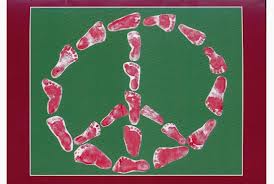 Our world can move so fast. I find that I am hugely more likely to experience the quality of life that I long for, when I spend some time making a plan and setting my clear intentions before the noise begins.
The holidays can be stressful enough with both spoken and unspoken expectations from family, friends, coworkers, etc.
I will create a space for you to take a breath, contemplate from your highest perspective, and will lead you through some clarifying exercises that can create your absolute best holiday experience of your life.
Given that not all of our schedules permit being at the same place at the same time, I am offering two ways that people can partake of this intentional experience.
Option #1 Call in!
Set aside this time for some peace and quiet. Have your favorite recording instrument available (e.g. pen/paper, colored pencils/iPad, etc.)  I will walk you through questions, and offer helpful tips along the way to jampack your holiday with sanity, clarity, and ease.
Option #2 Register, knowing that you won't be able to make the group call. (Or, knowing that group sessions aren't your speed at this time.)
Set aside another time for peace and quiet on your schedule, during which you can reflect on the exercises. I will email you the questions that are offered on the call. Then we will have a one-on-one half hour phone session to cover your answers and lead you to clarifying your best goals and plans for your customized holiday.
What would a wonderful Holidays 2013 experience be worth to you? Are you open to that being a possibility? Join us, if so!