Well hello there! I still wish you Happy New Year (even though it feels that January is a bullet train speeding down a greased track).
For some folks, January means post-holiday financial hangovers. Here are some resources if you'd like to take action.
1) I love Simple bank for my personal banking. It is completely online and uses a debit card that works as easily as a credit card. No fees ever, and no way to overdraft. When the account is out of money, the cash register will take out the amount of money available in the account, and then we find some other way to pay the rest of what is owed. LOVE that clarity. I have consistently experienced high level, friendly, intelligent, prompt client service with Simple. They also have a nice product for joint accounts between couples. (Also, where overdrafting is not even possible!)
If you want to freshen up your personal banking, visit this link. https://simple.com/friends/BY36F7N
(First time you use your card, we both get $20 fo' free!)
2) I met a credit restoration specialist through a business group I attend, and he is kind, knowledgeable, and experienced with knowing what to clean up and why from peoples' credit reports. Please let me know if you would like an introduction and I'll be delighted to connect you with his services!
3) Retirement calculators. When I used to run them, they may as well have said

My mind would be blown because the number was too big to seem real, and I always shut down to point my obsession at more immediately pressing things. Like changing my bookshelf from being grouped by physical size (tallest to shortest books) to subject areas (Spirituality, Finance, Tennis).
Money magazine recommended one that breaks it down more into its parts. Check this out: https://www.nerdwallet.com/investing/retirement-calculator
As I've told many of you, there is no "wrong" here. We are having experiences, honing our priorities, and making improvements when it is time.
Financial Wellness Coaching Curriculum
~ Budgeting/Tracking/Goal Setting and Reaching
~ Mindfulness with Money: With Self and Other(s) (meditation, acceptance, intuition)
~ Boundaries with Money: Beliefs, Resolving Past Hurts and Fears, Communication Skills, Valuing Your Time As Invaluable
~ Profit First Implementation for small business owners: 10% organizing the cash management system, and 90% behavior and follow-through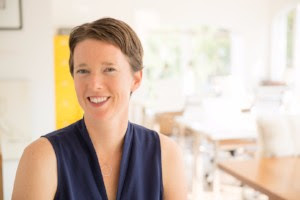 Thanks for reading. Thanks for forwarding this to a friend who might like some authentic inspiration and support when it comes to finances.I hope this finds you well, inspired, and willing to be radically kind with yourself. <3

beth@financialwellness.coach